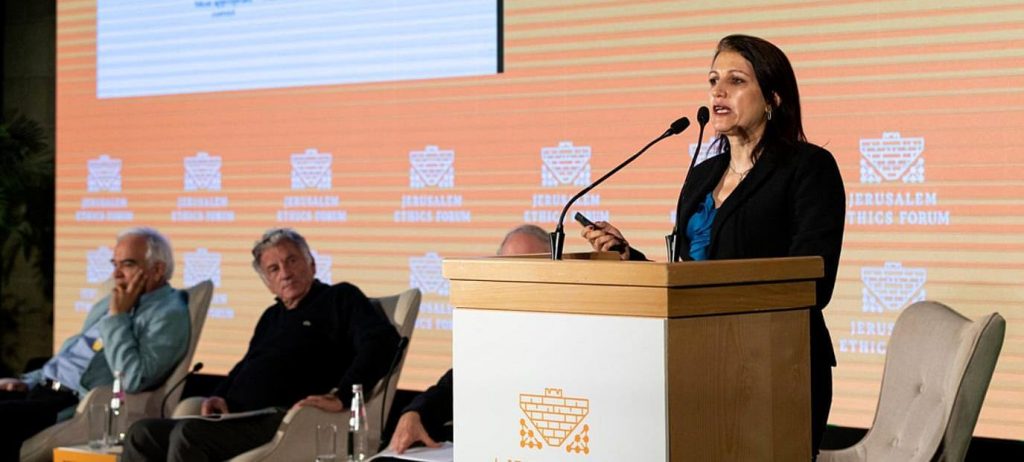 Dr. Miron-Shatz speaks to wide audiences, from physicians, to laypersons, to entrepreneurs, to academics. The goal is always the same: to point out the gaps where people—patients and sometimes physicians—are expected to take charge of their health and medical decision making, but lack the tools to do so. With her vast industry and research experience, she offers solutions for bridging these gaps.
She is uniquely positioned to talk about the various aspects of what it takes to engage people in decision making around their medical condition, from risk communication to how to make people connect with and use digital health, from the ethical implications of fertility treatments, to why patients need their doctors to care.
Her worldview is exceptionally humanistic, inspiring, and relentlessly practical.
Dr. Miron-Shatz is available for select virtual and in-person speaking engagements. To inquire about an event, please contact Jayme Boucher (Director at Hachette Speakers Bureau), at jayme.boucher@hbgusa.com or (212) 364-1286.
As seen in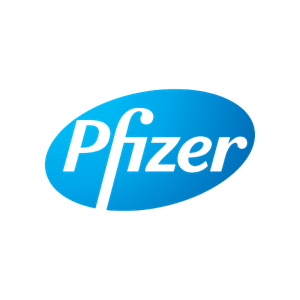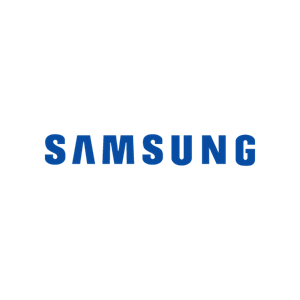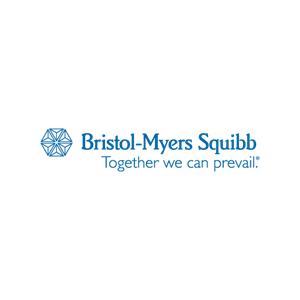 Talk topics
Behavioral Economics: Decision-Making Tricks for Healthy Everyday Living. An expert on behavioral economics and medical decision-making, Dr. Miron-Shatz understands that everyday consumers are bombarded with conflicting advice about how to best maintain a healthy lifestyle, eat nutritiously, exercise regularly, and follow their doctor's advice. By combining scientific studies, scholarly research, and organizational insights, Dr. Miron-Shatz uses tricks from behavioral economics to give audiences actionable advice to live happier and healthier lives. In this lecture, she empowers individuals to reframe their choices, harness the power of positive decision-making, and solidify lifelong healthy habits.
The Empowered Patient: Taking Control of Your Medical Decisions. Modern-day patients are both healthcare consumers who choose their care, as well as individuals reliant on the medical system for important decisions regarding their health. This leaves many people confused over their medical choices, insecure about asking questions of their physicians, and fearful about their diagnosis and course of treatment. Dr. Miron-Shatz recognizes the need for patients to feel empowered even while feeling at their most vulnerable and provides invaluable tools for patients to achieve much-needed clarity. In this talk, she outlines the barriers to good medical decision-making, and coaches audiences on how to be proactive about asking what matters, work with their physicians to gain clarity and understanding, and strengthen their ability to evaluate their treatment options.
From Vision to Practice: Leadership Lessons that Transcend Healthcare. In this talk, Dr. Miron-Shatz shows how her journey in the medical field has taught her invaluable lessons about leadership that can inform professionals in any industry. While many people envision the boardrooms of Fortune 500 companies as the place where leaders are forged, she guides audiences through the extreme field of the medical profession – where life and death are at stake, price tags are high, customers are vulnerable, and employees are one of the most valuable, yet vulnerable, assets due to burnout and turnover. True medical leaders must balance these challenges while delivering value for every stakeholder: increasing customer and employee satisfaction, improving public health, and increasing the bottom line. Drawing correlations between the medical profession and the business world, Dr. Miron-Shatz imparts practical and impactful lessons for today's leaders.
Achieving Happiness. Dr. Miron-Shatz, an expert on the science of happiness, shares the surprising things she learned while researching at Princeton University with Nobel laureate Daniel Kahneman. Through her extensive study, she has created an original framework by which to examine and challenge prevailing views of conventional happiness. She explains that humans are complex and intriguing creatures and opposes the oversaturated assumption that happiness is merely the sum of our actions, status, or material possessions. In a revelatory talk, she shares her original work on charting the internal landscape of our thoughts, and how they influence our happiness. Audiences will leave with a fresh new look at a deeply personal and familiar emotion, and a new skillset for achieving the lasting happiness they most desire in life.
Creating a Medical Culture of Satisfaction, Health, and Success. In this intimate talk tailored specifically to healthcare industry professionals, Dr. Miron-Shatz applies her expertise in medical decision-making, psychology and behavioral economics to the most pressing questions faced by the medical community- what do patients and clients value? What do they need and don't even know it? What do doctors need in order to deliver top care without burning out? How can healthcare organizations step up and cater to these needs, thereby benefitting the bottom line of patients, HCPs, and clinics? As a consultant to top pharmaceutical companies, health advertisers, digital health providers, and medical device companies, Dr. Miron-Shatz shares her model for humanizing healthcare, increasing satisfaction for all, and benefitting organizational performance. Her talk features relatable and actionable advice for industry professionals at all levels, and organizations of all sizes.
Party time! Let's talk about death. We pride ourselves on having control over our life, so let's do the same with our (inevitable) death. Everyone – patients, caregivers, and doctors avoid – 'the conversation' on end-of-life preferences. Dr. Miron-Shatz suggests a new approach – TAD (Talk About Death) routinely to break the taboo and build up the practice. Once you get used to the idea, you realize how much guilt and shame it takes off those who survive. To give it a celebratory spin, we could do it around milestone birthdays and major events, when we already take account of where we are and where we're heading. This talk is an unexpected, fascinating journey into the middle ages, movies, poems, and our souls.
Dr. Miron-Shatz is also available to talk about related topics.
Sample talk
"Luckily, I Don't Believe in Statistics": Women's Choices Around Fertility Treatments. A talk at the Inaugural Jerusalem Ethics Forum (2019).
What people are saying
"Dr. Miron-Shatz is an exceptional speaker. She conveys complex concepts around medical decision making with clarity, cultural sensitivity, and ease, bringing unique knowledge and passion to the discussion. It was a pleasure having her speak at the Inaugural Jerusalem Ethics Forum, along with dignitaries such as the former FDA commissioner, and the Chancellor of the Pontifical Academy for life at the Vatican."

— Bruno Cohen, Chairman of the Galien Foundation
Moderator and creator
In addition to her experience as a speaker, Dr. Miron-Shatz has created and moderated various engagements, such as From Concept to Company panel at Stanford University, the chair of the business track at Medicine 2.0 at Harvard University, the leader of the Pharma 2.0 series in NYC's Health 2.0 Meetup group, and the co-organizer of the eVenture summit and Innovation Award at MEDICA, the world's largest medical device exhibition. She has also moderated medical advisory boards of KOLs.
She is available to perform similar roles in relevant engagements.
Contact
To inquire about scheduling Dr. Miron-Shatz for an event, please contact Jayme Boucher (Director at Hachette Speakers Bureau), at jayme.boucher@hbgusa.com or (212) 364-1286.